THE
COMPANY


COMPANY

AND CONCEPT

Apex Home Health Care combines skilled and non-medical home care with a centralized call center with a worker database. The online caregiver database will be the source of therapy professionals, nurses, and aides. There will be an online presence necessary for the success of this aspect of the business. The database will collect and profile nurses, therapy professionals, aides, and other homecare workers to be utilized through our business model.

Apex Home Health Care will drive revenue primarily through Medicare and Medicare Advantage reimbursements and insurance contracts. Currently, we operate Apex Home Health Care in District 9.

The combination of the skilled and non-medical homecare agencies with a centralized call center and worker database solve the most difficult problem for healthcare agencies today and enables us to combine revenue streams. After years of experience in the home healthcare business, we have concluded that the biggest issue is finding enough nurses, therapists, and aides to meet the growing demand for care. The company solves this critical issue through organizing caregivers and matching them to Apex Home Health Care's patients.

Apex Home Health Care will be receiving revenue streams from multiple aspects of the company, including traditional home healthcare, home care nursing, home therapy services, as well as, home health aides, homemaker and personal services, allowing the company to capitalize most effectively on this growing market.
---
TARGET
MARKET
Apex Home Health Care's target market is the growing population of seniors ages 65 and older in Florida, with the largest percentage of seniors in the country at 19%. Florida has a population of approximately 20 million people according to the US Census. Currently, according to a study conducted by Harris Williams & Co, the home health market in the USA is estimated to be a $100 billion industry and is expected to grow at a rate of 7.81% CAGR to around $157 billion by the year 2022. Apex Home Health Care will target the seniors in Palm Beach County, District 9 in Florida. While this covers the traditional home health market, Apex Home Health Care will also target non-medical home care with its additional focus on private duty, home health aides, companions, and other non-skilled care givers.
---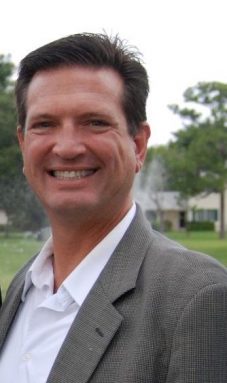 John Langley is the Founding member and CEO of Apex Home Health Care, LLC. John has been in Hospitality and Home Health Management leadership positions for over 30 years of his professional career. During his long, standing career, John has worked in a wide variety of roles but his passion for strategic planning has led him to create numerous programs to improve processes, develop policies, mentor sales staff and play an integral role in overall operating plan for long-term organizational growth. John's strengths include leadership and interpersonal skills, complex operational problem solving (sales, HR, financial, etc.) and an ability to motivate staff to peak performance. His focus on compliance of regulatory standards, implementation of strong financial metrics, great communication skills, strong leadership qualities and impeccable work ethics resulted in his promotion to CEO of this organization.
John is a proud alumnus of Villanova University where he graduated with a B.A. in Political Science. He currently resides in Palm Beach County, Florida with his wife Gail and three children.